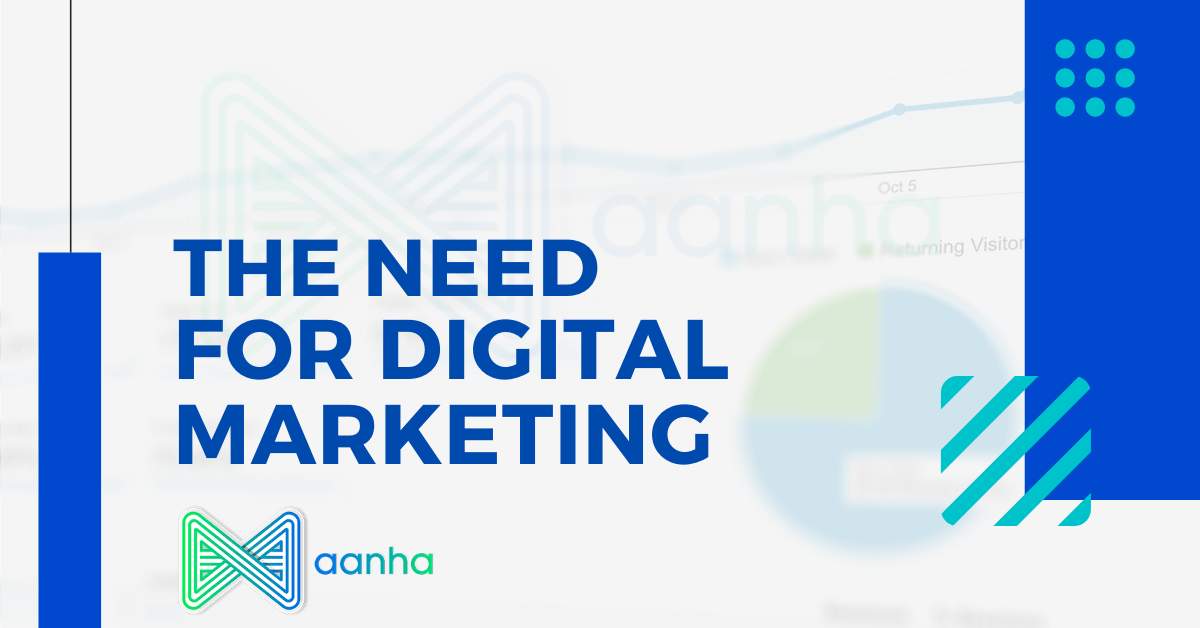 What exactly do you think is Digital Marketing?
Well, here are a few Jargon/other names known for this field such as Internet Marketing, SEO, Internet Advertisements, Online Marketing, Google Ads, etc.
Have you ever calculated how much average time do you spend in a day on Digital Devices such as Laptop, Television, Tablets, and Your Smartphone?

Normally, what do you first do to search for any new word in a dictionary or a new product or service?

Do you think surviving lockdown for more than 3 months would be easy if we had no access to the Internet, Movie Apps like Netflix, Prime Video, Hotstar, or Social Media Apps like Facebook, Instagram, or Tiktok?
The technology is growing at an exponential speed and so are we implementing and learning/grabbing it gradually in our lives and staying up to date. And if we can apply this in our lives, why can't we do that for our business?
Companies who understood the need for Digital Marketing at an early stage and made their presence online are booming in Today's era. 
Having a digital presence made once, a user has access to thousands of other customers who might not be visiting his store. To display products, build brand credibility, to share benefits of the services being offered, client testimonials, or sharing other verticals of your business, 
Digital Marketing opens up the opportunity to grab the attention of your clients Digitally and be in front of their eyes whenever they are searching for your product or service.
Over time, I have realized that it's next to impossible to gain business growth without marketing.
Whether it be through word of mouth, referrals, banners, hoardings, cold calls, or any other sort of Traditional Marketing, business growth goes hand in hand with marketing. As technology is getting advanced every day, Digital Marketing is just a new way of marketing your business through the various options available on the Internet. And what's bad in building your Business presence on the Internet when every single person is having access to the internet these days and he or she is present on at least one of the social media platforms. With about billions of searches made on a Search Engine like Google every day, at present, it is of utmost importance to start Digital Marketing to scale your business.
When compared to Traditional Marketing, Digital Marketing is way more cost-effective and build brand awareness and credibility to a larger number of audiences comparatively. While sitting at home or your office/shop your business could reach up to millions of people digitally. If practiced in the right direction, in no time your business would drive sales whether it be working or non-working hours.
Just like Traditional Marketing has different verticals, so is Digital Marketing diversified onto various channels and platforms to attract customers online. Here are a few in the list: –
SEO (Search Engine Optimization) – Reach people organically on Google Search
SEM (Search Engine Marketing) – Reach people directly on Google Search-based advertisement section through Google Ads.
SMM (Social Media Marketing) – Build brand awareness and drive sales through millions of people present on Social Media platforms like Facebook, Instagram, LinkedIn, Twitter, etc. 
YouTube Advertising – Drive customers by uploading videos
Email & SMS Marketing – One to one interaction directly with your customers. Update them about the latest offers, product launch, etc. 
Online Reputation Management– Build brand credibility by receiving reviews, ratings from your customers.
Google Business Page – Register your business location with Google on Google Business Page.
If you haven't setup your business online, you are losing onto much potential growth your business is expected to gain with one of the most cost-effective methods of marketing i.e. Digital Marketing.
THINK, RESEARCH, ANALYZE, PLAN & Take action accordingly.